copyright(C) 2008 : ep3, department of environmental science, major of architecture, musashino university, all rights reserved.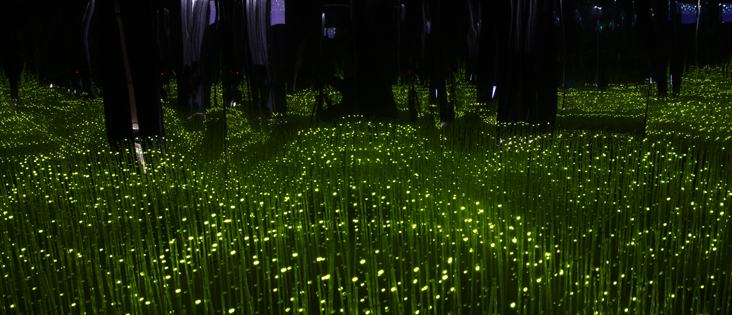 フォトン・ガーデン
地面から生える400本の半透明チューブによって、 1600個の発光ダイオードを浮遊させます。 この2畳ほどの広さの庭に、点光源のさまざまな発光運動が現れます。

PHOTON GARDEN
Sixteen hundreds light emitting diodes (LED) are floating with the four hundreds translucent tubes planted on the ground. The garden of 3.24 square meters presents the luminous patters of various movements.